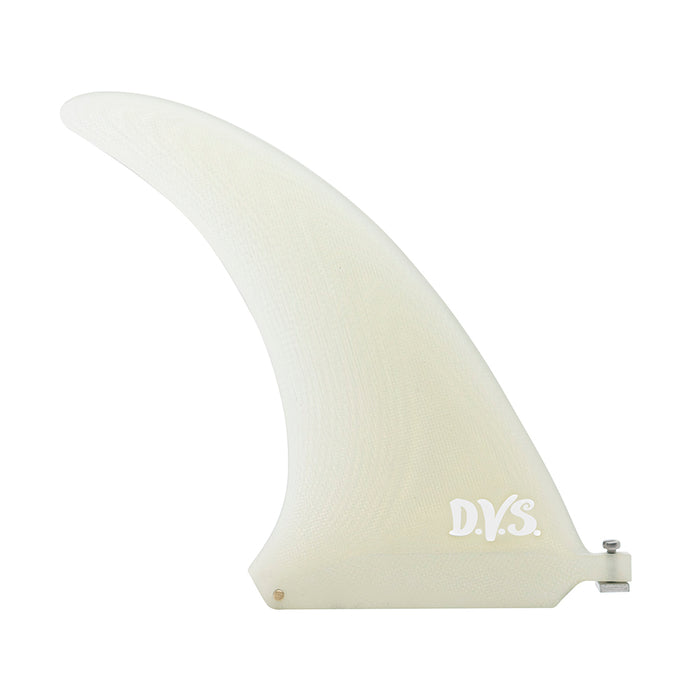 Dick Van Straalen is one of Australia's most innovative and creative shapers and an absolute legend and icon to boot.
Alkali has a long-standing relationship with DVS, making him fins under the Fluid Foils label with Phil Way at the helm since the early days.

This single fin template has been Dick's go-to single shape for all those years, and it's as close to a perfect all-rounder as you might find.
The DVS Single has a sleek and raked profile with a thin tip and enough base to flow and drive through turns without too much drag.

If you ever get a chance to order a board from Dick, don't miss the opportunity to drop by his factory and meet with the legend himself. A humble, positive, witty, eccentric legend of the Australian surfing culture.

From his website:
A fine surfer, he started shaping his own boards as a teenager and learned his art on the Northern Beaches in Sydney in the 1960s. He blossomed when he moved to Burleigh Heads and started shaping under his own name in the '70s.
The hollow sand bottom point breaks on the Gold Coast, and his shapes were a perfect match, and his down railed pintails pioneered riding way back inside the tube at Burleigh and Kirra.
Since then, he has progressed into a master shaper who, over the last 50 years, has hand-shaped all different types of ocean-going vehicles from open ocean racing paddleboards to longboards, reef runners, guns and fishes. His combinations of rocker, vee, tail lift, and outline templates are unique and produce a smooth, manoeuvrable, fast ride that allows you to maintain a high-speed line at all times.


7":
BASE: 135mm / 5.3"
DEPTH: 178mm / 7"